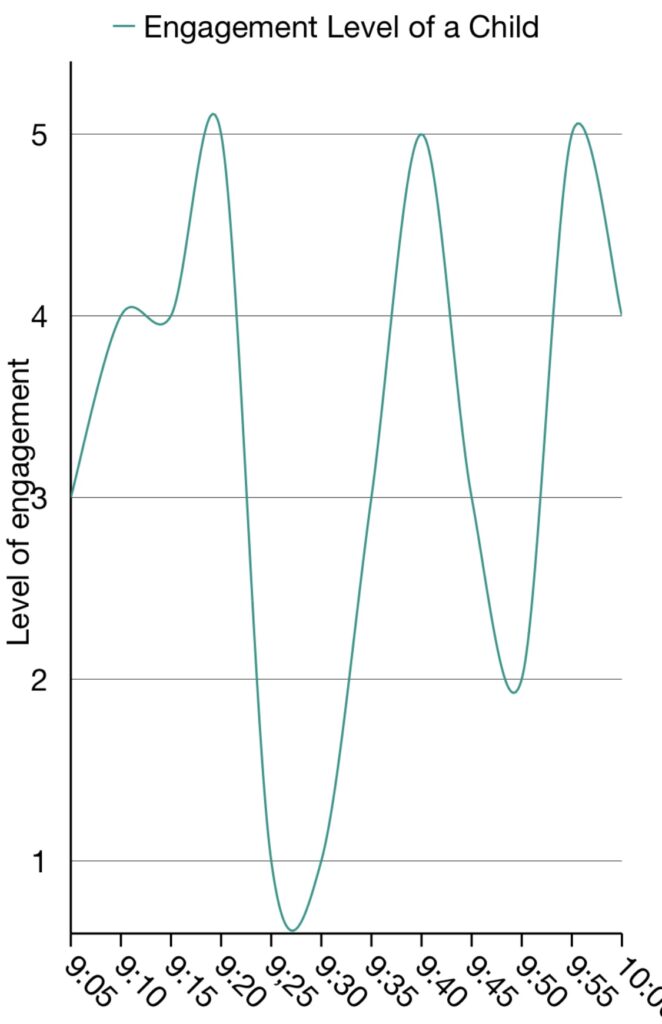 What is the value in observing the children in your class over an 1 hour period as they work? Quantifying your observations and graphing the outcome?
If we truly want to understand how our children learn, we must make sure that the environment in which we place our students is tailored to meet their individual needs.
The classroom should never be designed around the needs of the teacher, for it is not he/she who will learn in this space.
By observing our students and quantifying their engagement, independence or behaviour, we can start to see patterns. We must analyse these patterns and attempt to see the journey through the eyes of the child.
Once we have this dataset, we can start to adapt the environment to cater for what I call, 'lulls of engagement.'
Each child is unique, each requires their learning environment to be tailored accordingly to meet their needs, and only through careful observation and analysis will we be able to provide the child with the perfect recipe for independent learning to take place.
Try it and let's see what you find. ❤️
(See sample graph below)
#education #school #teachers #schools #teaching #teacher #learning #children #students #environment #work #classroom