If there's one document you need to download today, it's this one! As we prepare for Educational Empathy Week starting on Monday, here are 30 free and interactive live lessons from the world's most dedicated educators, all with active links ready to click and learn.
To get access to the interactive version of the timetable featured below, click here
All lesson times are listed in GST (gulf standard time) and are provided to the world for free. I always dreamed of bringing the world's most dedicated educators together to share the love of education, and here it is.
On the other side of each of these links is a dedicated teacher waiting to educate the children of the world. If you know someone who needs free education next week, then download the below document and share it far and wide!!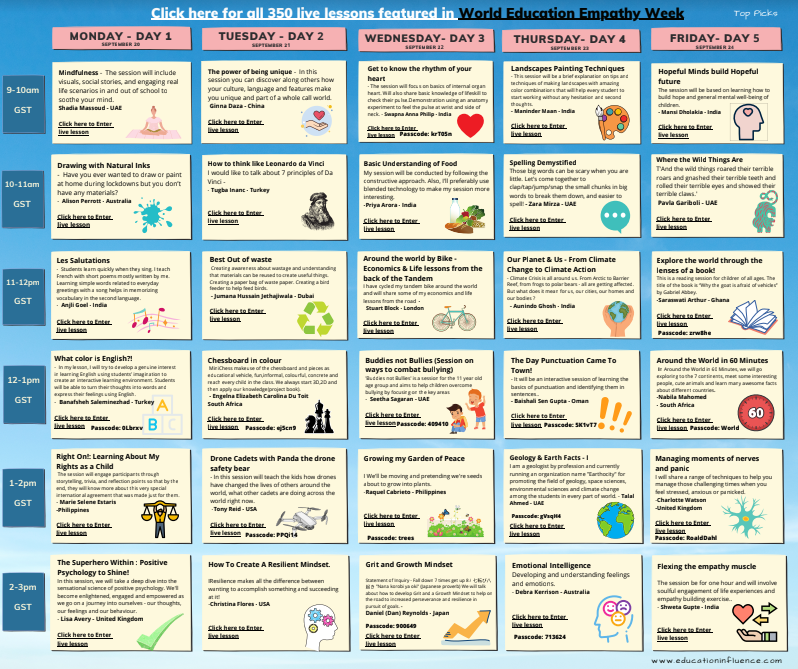 The Internet is a powerful tool when we use it for the ight reasons.
Thank you everyone
For the full schedule and to have access to all 350 live lessons click the link below.
https://lnkd.in/gAnRSH-D