In essence, a teacher's role is to guide children towards realising their strengths, to seize every moment, and to cultivate a love of learning through experimentation.
Teaching is about trust! Not in the teachers or the system of education, but in one's own ability to succeed no matter what!
To teach children how to score high academic grades is one thing, but to allow our youngest citizens to develop a sense of self, an understanding of their place in the universe, and a true measure of what success really means is the ultimate.
This approach to teaching, establishes an education that ultimately leads to a brighter vision for all future generations.
A future that the teachers of today may not have the luxury of even exeperiencung.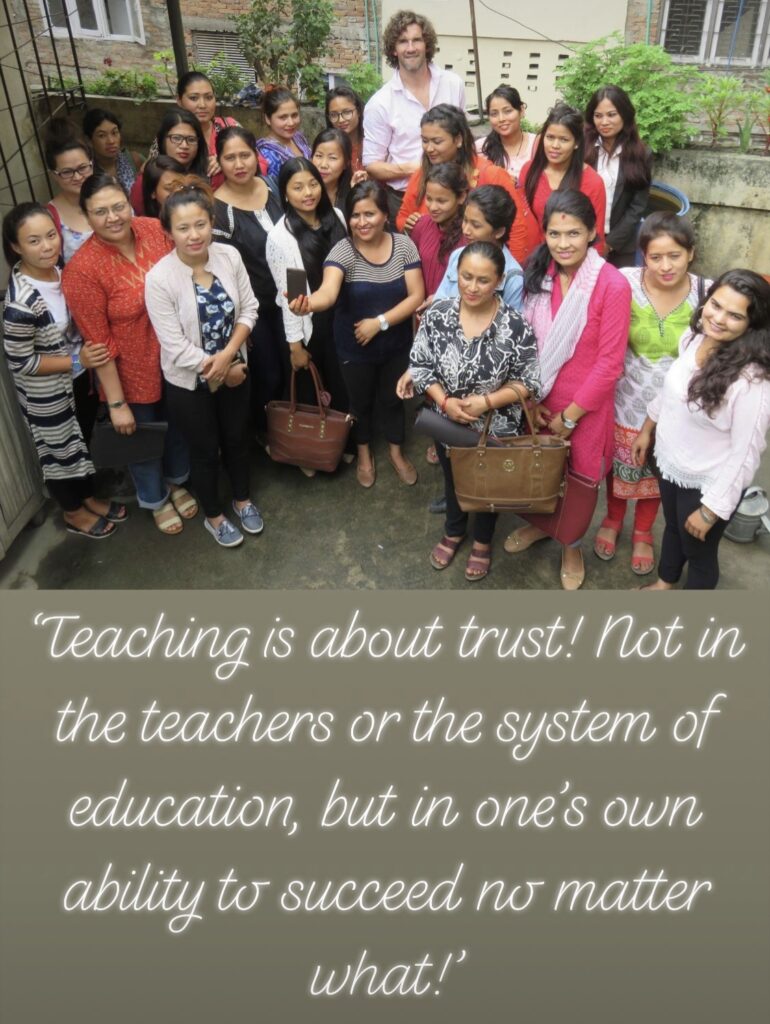 'Those who plant trees knowing that only others will be able to bask in their shade, know the true meaning of life.'
#education #teachers #teaching #learning #students #school #teacher #schools #success #college #children